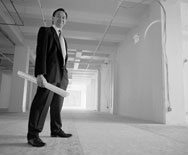 Corporate vision
To be a leading asset valuer.
Commitment
Norton Appraisals is committed to delivering quality professional valuation and advisory services to its clients and is well qualified and equipped to maintain this pledge.




Real Estate Valuation

Real estate is an important part of a corporation¡¦s, or individual¡¦s portfolio, particularly if they invest solely in real estate, a business judged largely on the value of its assets. Professional market valuation is vital for such investors...

Business Valuation

Independent business valuations are becoming increasingly important for China because of its huge amount of trade with world markets, requiring its accounting practices to be brought up to international standards...

Intangible Assets Valuation

The dramatic growth in knowledge industries has prompted a similarly conspicuous growth in intangible assets which, like other assets, need to be evaluated professionally...


Unit E, 21/F, Seabright Plaza , 9-23 Shell Street , North Point, Hong Kong
Tel:¡]852¡^28107337
Fax:¡]852¡^28106337